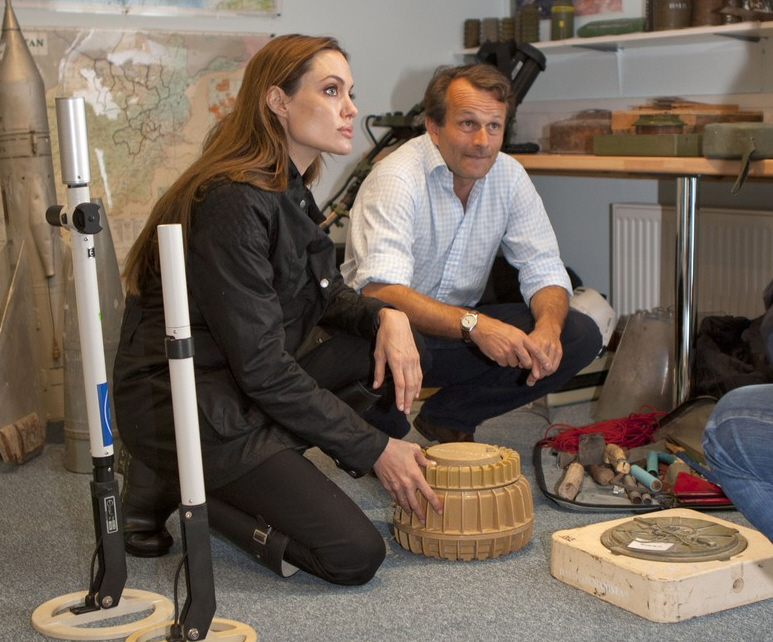 When Angelina Jolie visited Croatia a few days ago, she took a meeting with the president of the country, allegedly at his request. The president wanted to ask for Angelina's help with their on-going landmine problem. Angelina has some history with the cause of landmine removal – in her extensive Cambodian property, Angelina has had to spend the money to have hundreds of acres de-mined (and the property is part of a nature preserve now). Also, Angelina met with de-mining groups years ago, in Angola, as part of her UNHCR work. Anyway, after her visit to Croatia, Angelina went back to Scotland (where she and her family are staying for Brad's film schedule), and she went to the headquarters of HALO Trust, one of the leading anti-landmine and de-mining non-profits around.
Angelina Jolie and her family visited HALO's global headquarters in Scotland this weekend.

She and Brad Pitt have been long-term supporters of HALO, and visited our projects in a number of mine-impacted countries. Their financial support to HALO has run to many hundreds of thousands of pounds, funding humanitarian mineclearance teams in Cambodia, Sri Lanka, Kosovo and Afghanistan. This was her first visit to the HQ, and was a chance for a global briefing by senior HALO staff on the current landmine problem.

Guy Willoughby, co-founder and Director of the Trust, said:
It was a great opportunity for us to talk through the projects and also plan our demining priorities for the future – identifying which communities in different countries are most in need of our support.

Angelina Jolie said:
It was a privilege to visit the HALO headquarters and meet their committed staff. In the aftermath of war, HALO's mineclearing efforts are fundamental to a safe return and community building.
[From HALO Trust's press release]
If the organization sounds familiar, it's because Princess Diana did a lot of work with HALO in the last year of her life, and Prince Harry has followed in his mother's footsteps. There's also a claim that Brad and Angelina has donated "hundreds of thousands of pounds" to HALO through the Jolie-Pitt Foundation.
For more about the HALO Trust, go here.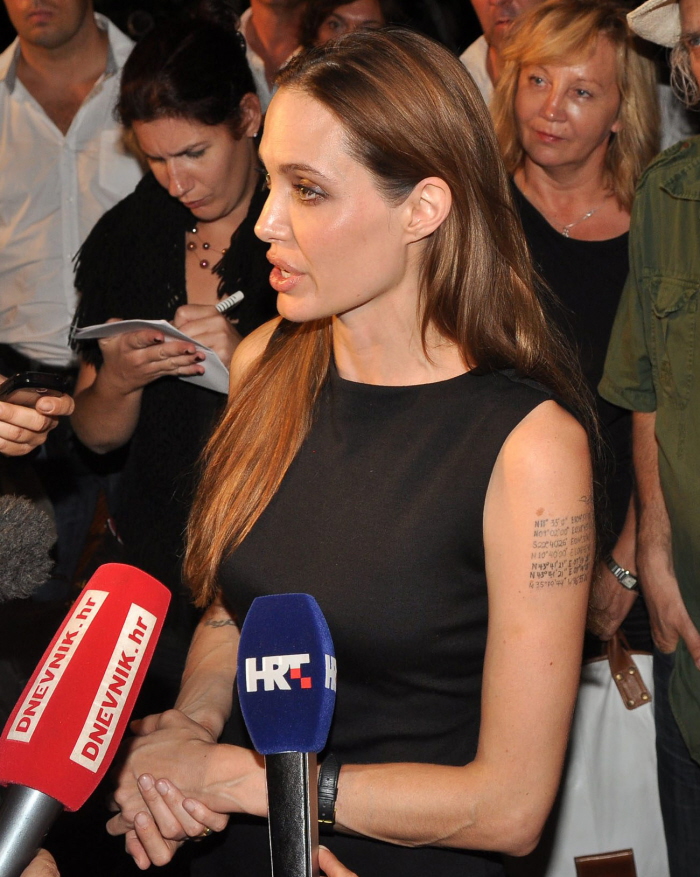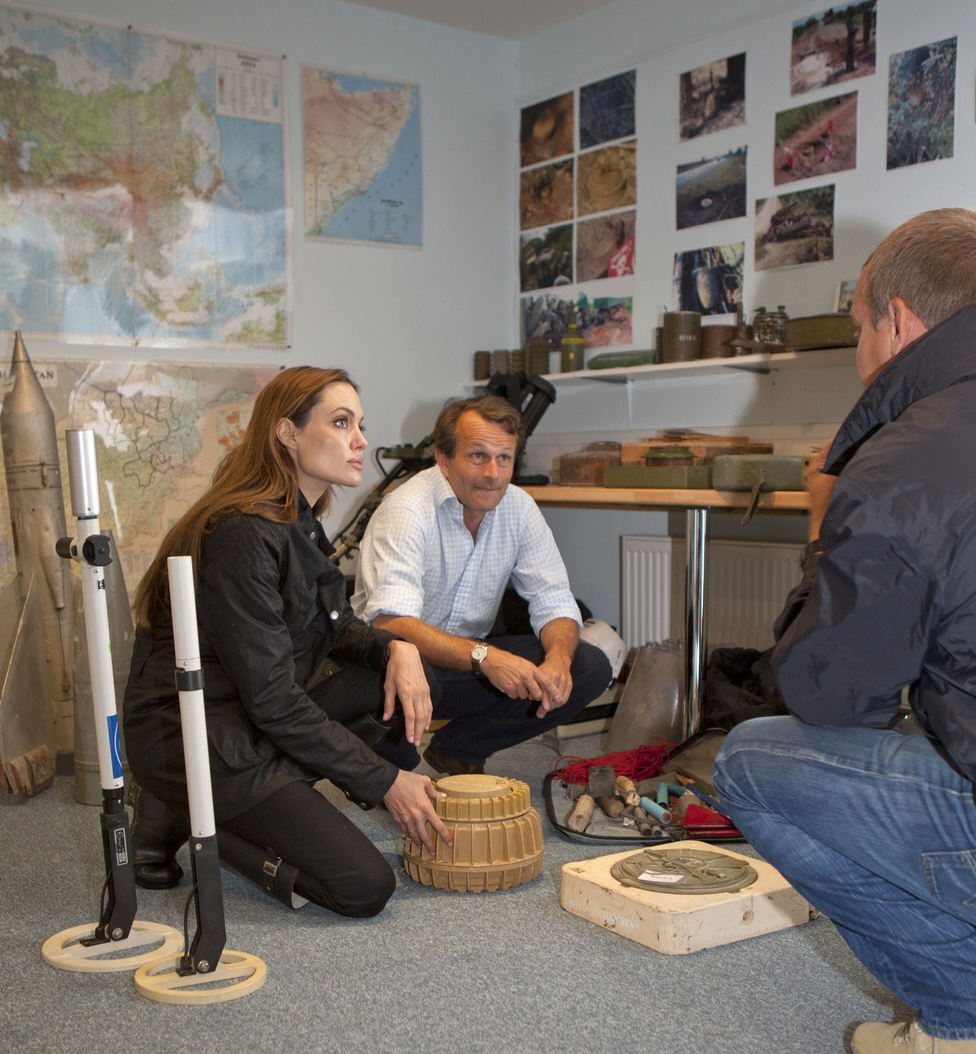 Photos courtesy of Fame and Fiona Willoughby/HALO Trust.