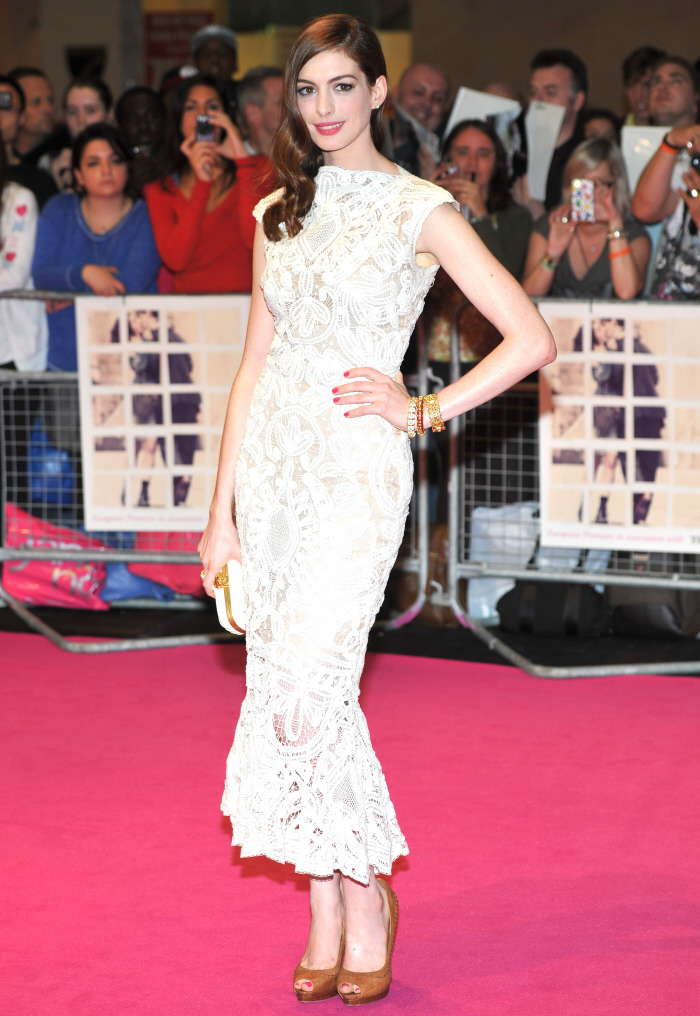 These are some new photos of the London premiere of One Day, the romantic-dramedy that I didn't hate (but everyone else did). Go here for my review – I thought Jim "Pillow Weeper" Sturgess was solid and weepy, and Anne Hathaway was fine-to-okay, with her accent going wonky at times. I also read the book, which increased my enjoyment of the film – I knew what was going to happen, and I appreciated how faithfully they adapted the book for the screen. The movie didn't do very well in its opening weekend, but I suspect that it will be a fine rental for many ladies, and at some point, it will end up on endless repeats on Oxygen or Lifetime.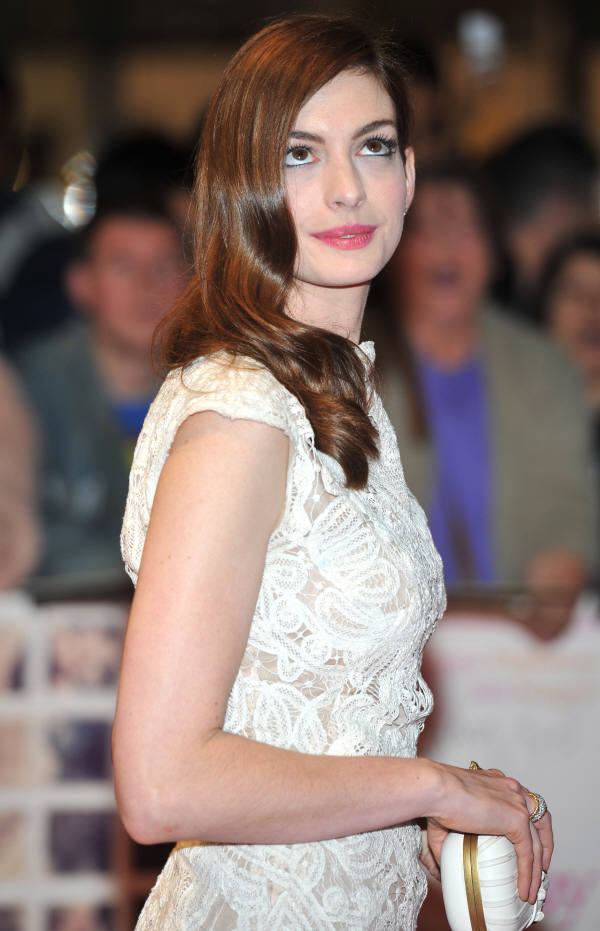 As for the premiere, Annie wore head-to-toe McQueen – she also wore McQueen for the NYC premiere too. The dress is McQueen Resort 2012, and she accessorized with "a white jaw skull clutch and hazelnut whipstitch peep-toes." I like the dress, I like the hair, I like the makeup. It's a win for Annie, in my opinion, although one of my minor peeves is that she wears white much, much too often. And on Anne, all of that white often looks bridal or (dare I say) slightly corpsey, because she's so pale. Don't get me wrong, I like that Anne is pale and that she doesn't fake-bake or anything. But she does tend to look washed out in white. Still, I like this dress on her. It's like a fancy doily, but a really pretty, well-cut doily.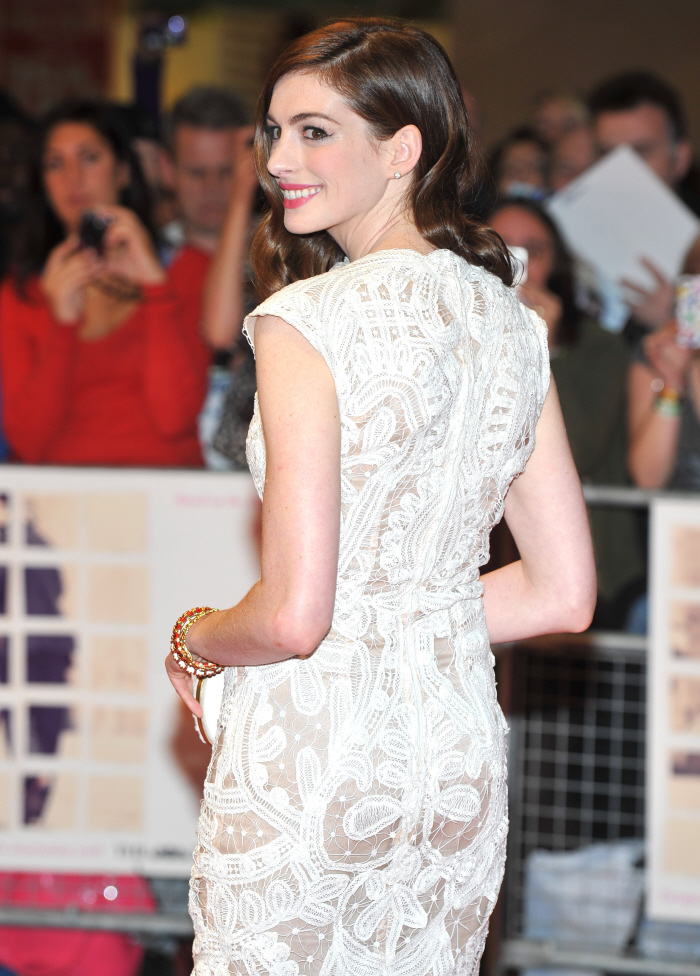 I don't even want to talk about the Pillow-Weeper and his itty-bitty bangs trauma.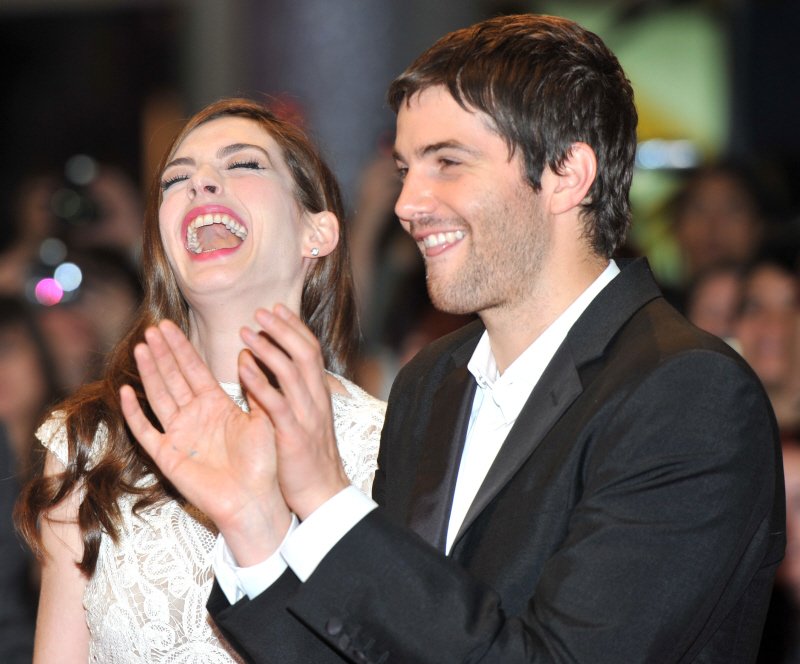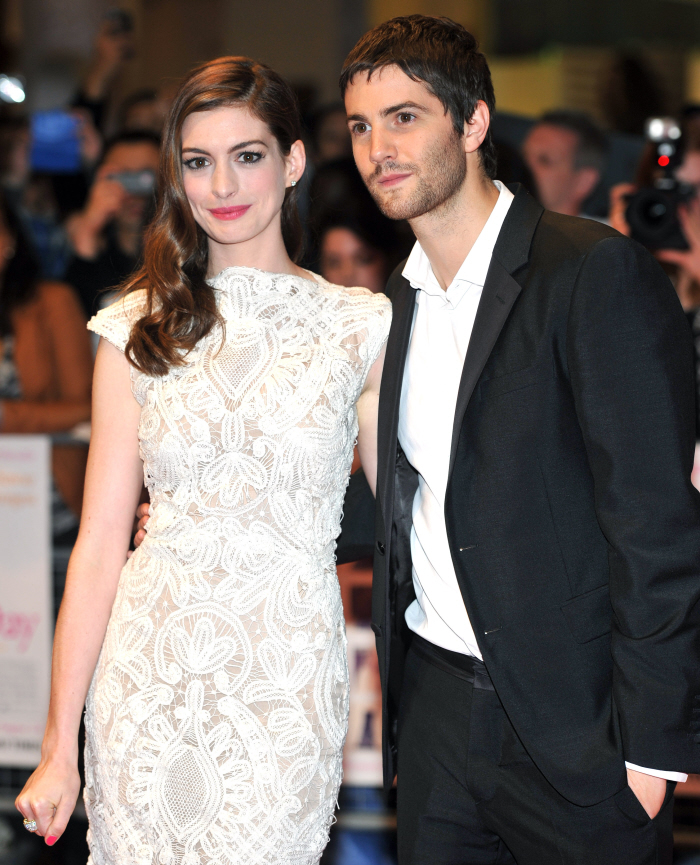 In my review of the film, I mentioned how much I love Romola Garai, and I was pleased to hear from other Romola fans out there – soon there will be more. She can act her ass off, and she's gorgeous. Unfortunately, WENN labeled Romola as "Guest". DUDE. She's one of the best actresses in the UK! She's on The Hour, one of the best shows I've seen in a long time (are you watching?!?). Here's pretty Romola (who should have played Emma in One Day):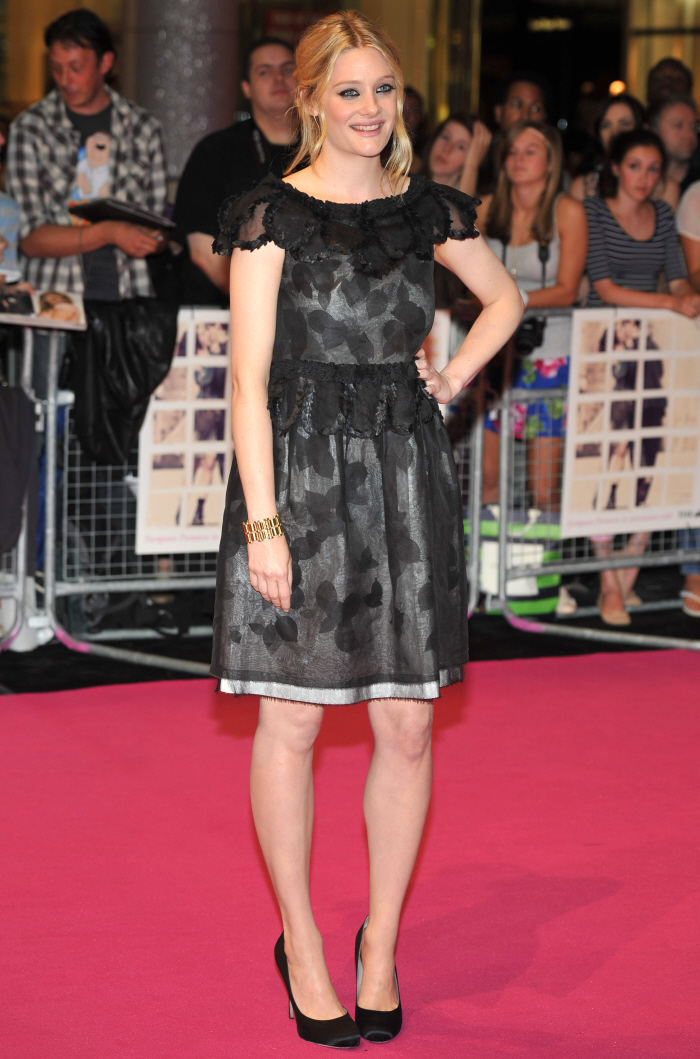 And for some reason, Peaches Geldof was also at the premiere. WENN labeled her correctly, which speaks volumes about today's celebrity culture. Peaches is WAY overdressed too. It's not your movie, Peaches. No reason to wear a full-on gown.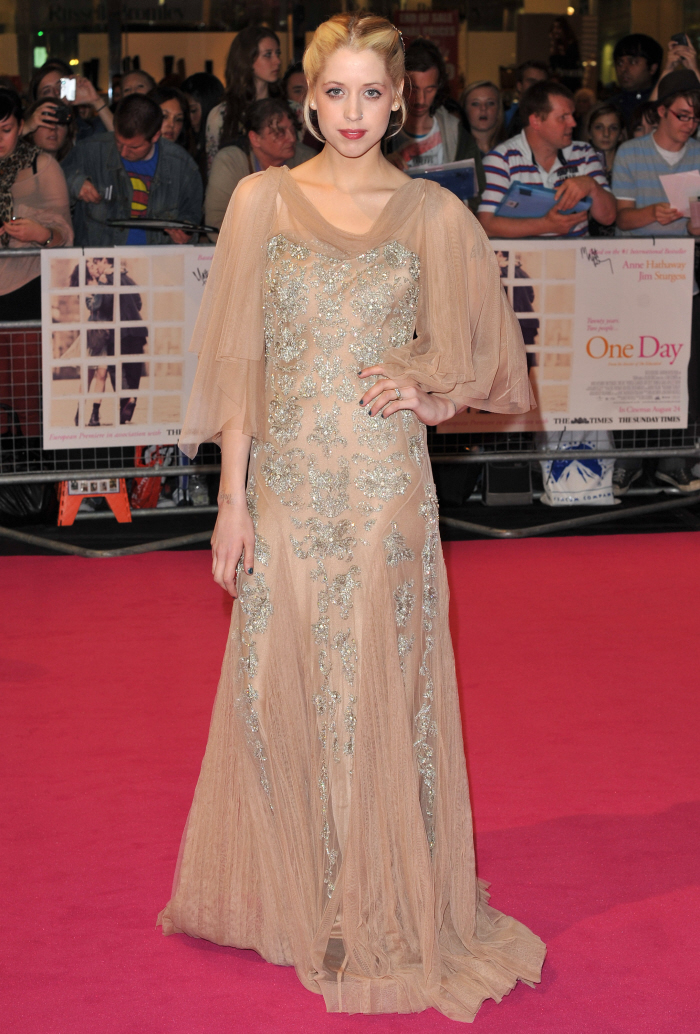 Photos courtesy of WENN.