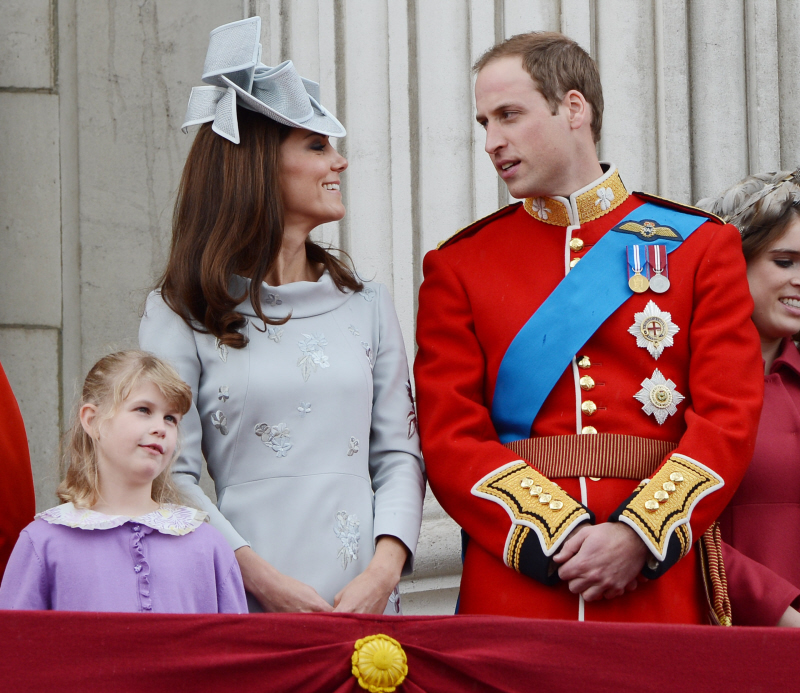 I'm surprised by how many public events Duchess Kate has been doing lately. She's been photographed so much over the past three weeks or so… and now I'm wondering if Kate and William aren't going to find the time to take another vacation before the Olympics start in late July. Do you think they'll be able to fit another vacation in? I do. Anyway, Kate was all over the place this weekend. On Friday night, Kate went to Kensington Gardens, where she attended a tent show of The Lion, The Witch and the Wardrobe with some children from The Art Room, one of her charitable patronages. Kate did the event solo – William stayed home to watch a Euro soccer/football match. You can see some photos from Kate's Friday event here.
Then, on Saturday Kate and William had the Trooping the Colours event. Don't even ask me to explain what it signifies or anything – just look at the pretty pictures and enjoy the royal family together. Kate wore a pale blue Erdem dress and a Jane Corbett hat. I'm sorry we don't have a full-length shot of the dress – I want to know where it falls on her legs. My guess is just about the knee. I don't really care for the Erdem – the color is fine on her, but the print is… well, it's not my style. The weird neckline is not my thing either. And I think the hat is a disaster.
The Trooping the Colour event was Prince Philip's first public event since his hospitalization during the Diamond Jubilee events. This is the first time I'm really seeing how much Philip has shrunk – he was always such a tall man, but he looks so small standing next to Kate and William. I also want to note something interesting – Prince Harry's official position on the balcony is three spaces away from his sister-in-law. Do you think the protocol people demanded that Kate and Harry no longer be allowed to stand next together on the balcony? I do.
But that's not all – Kate did her THIRD event within a 48-hour period by going on a mini-camping trip with some underprivileged city kids this morning. It was part of the "Expanding Horizons" program, part of the ARK schools thing which Kate and William are both involved with. The Mail says the program's intention is to give "children from inner-city backgrounds the opportunity to venture into the countryside and develop their confidence and teamwork skills." Kate wore $ 500 wellies by Le Chameau and a Burberry shirt for the camping exercise. You can see some photos from the event here.
Here's some video of the events: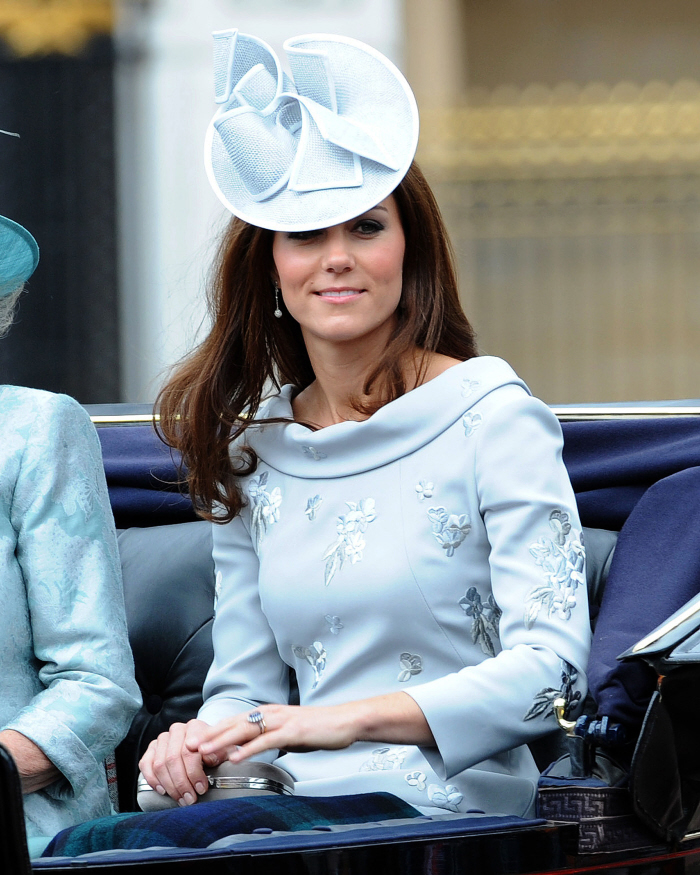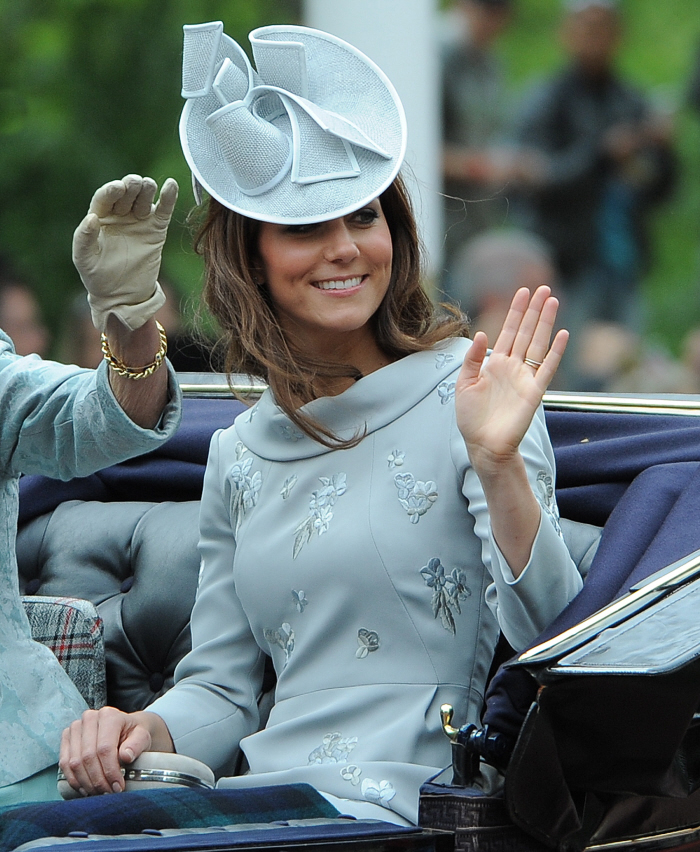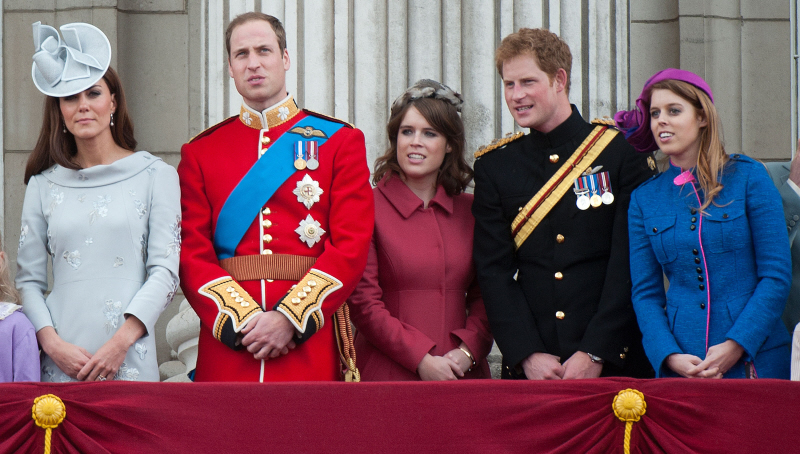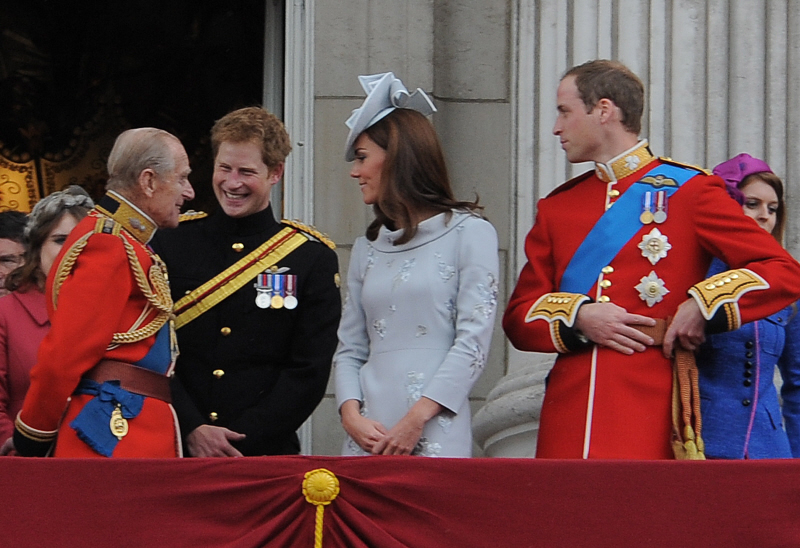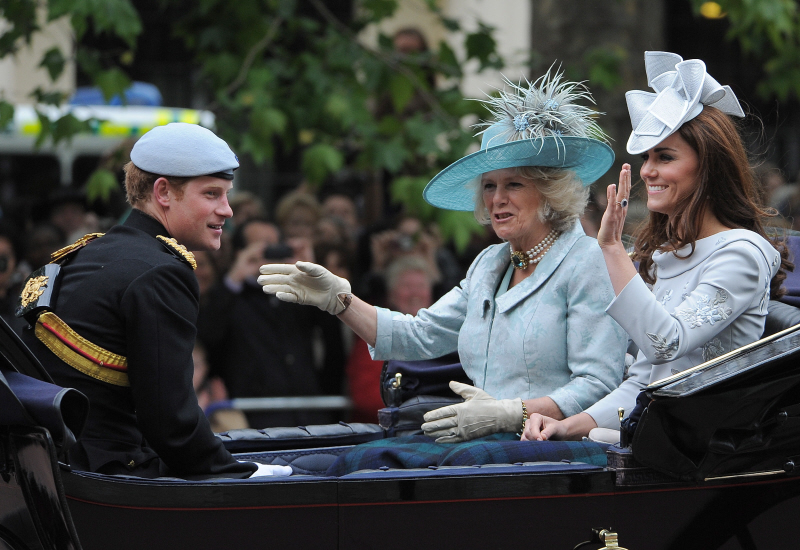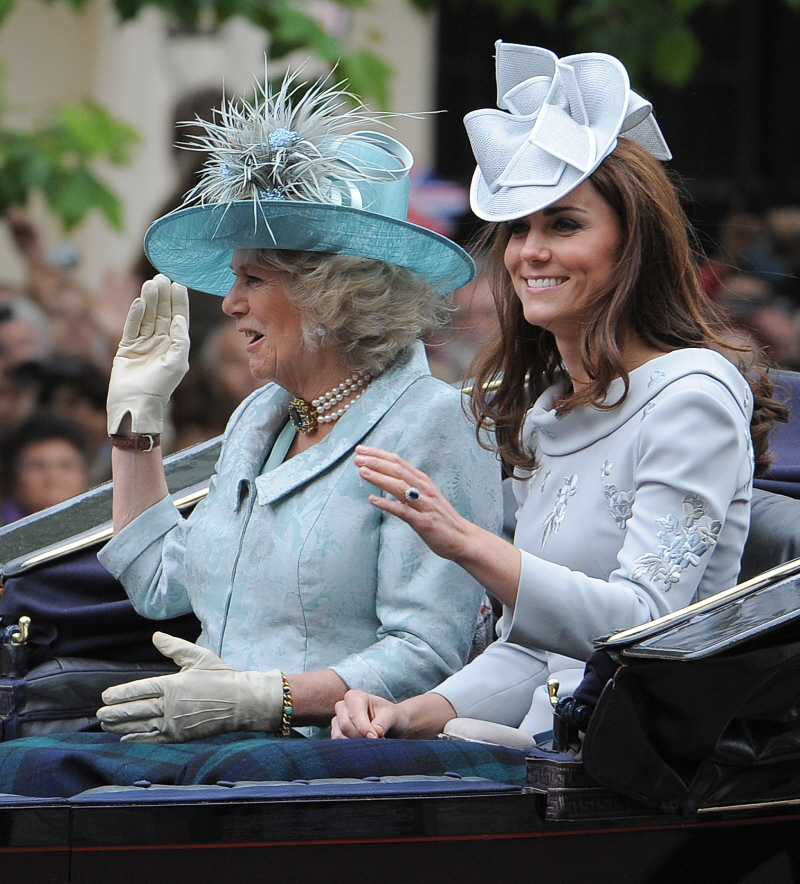 Photos courtesy of WENN.