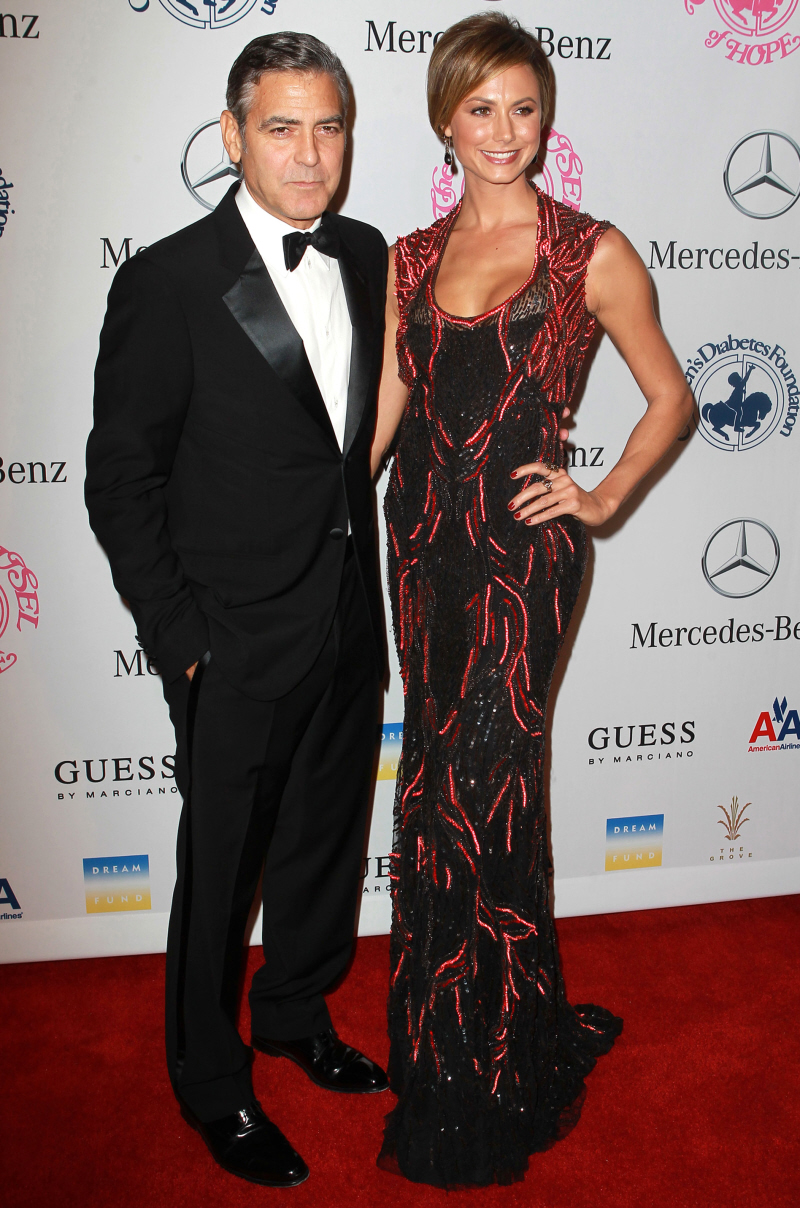 These are some new photos of George Clooney and Stacy Keibler last night in LA at the 26th Anniversary Carousel Of Hope Ball (Presented By Mercedes-Benz). So… they're still together. Good to know. I actually had to choose these photos very carefully, because there were several pics where George looked like he was having a stroke and Stacy was his young nurse who was half-carrying him down the red carpet. I'm just saying… Clooney's motto of "I keep getting older and they stay the same age" has reached a critical point. He looks less like a carefree bachelor enjoying the pleasures of younger ladies and more like an old fart who doesn't know what to do with it now that he bought it. Something nice: George and Stacy were at the event because George was being honored with the Brass Ring Award for his years of humanitarian work.
And yes, Stacy is a hot mess. Her dress is Monique Lhuillier. It's… eh. I mean, it's not awful. I think I would have liked the dress if the colors were different, or if it was a solid color (maybe a deep wine color, or a metallic). It feels very "establishment" and like she's saying stylistically that she knows the event isn't about her, but she still wants to look nice and well-put-together. The dress honestly reminds me of something Rita Wilson would wear to one of Tom Hanks's premieres.
Everything past the dress is kind of bad, though. Why can't Clooney buy Stacy a decent hair stylist? Why does her hair look so awful so consistently? I mean, I guess we should be thankful that it's not another ratty bird's nest hairstyle, but this looks like an awkward helmet. Also: I think Stacy is trying to ease herself into a darker shade. She's slowly and subtly stepping away from the blonde. Clooney does seem to prefer brunettes, from what I can see.
Last thing: did George buy Stacy some new bolt-ons? Discuss.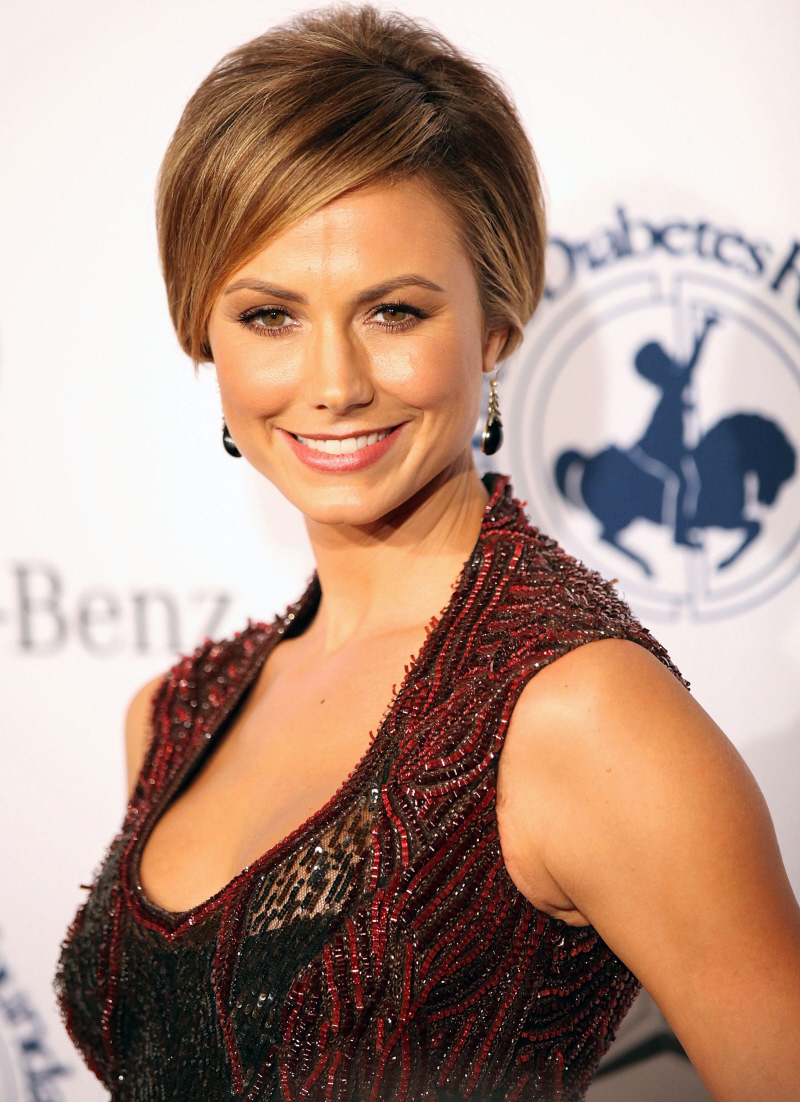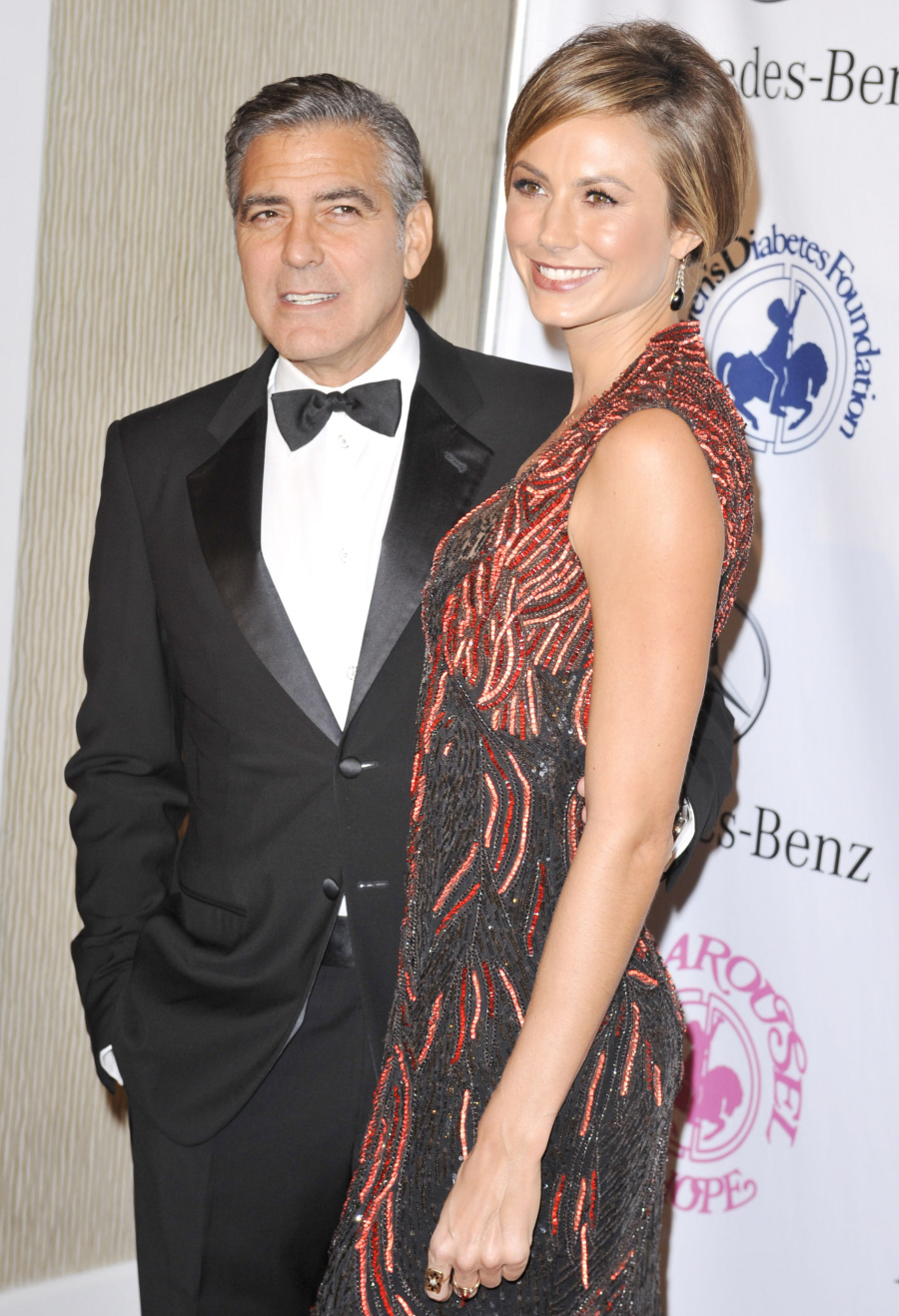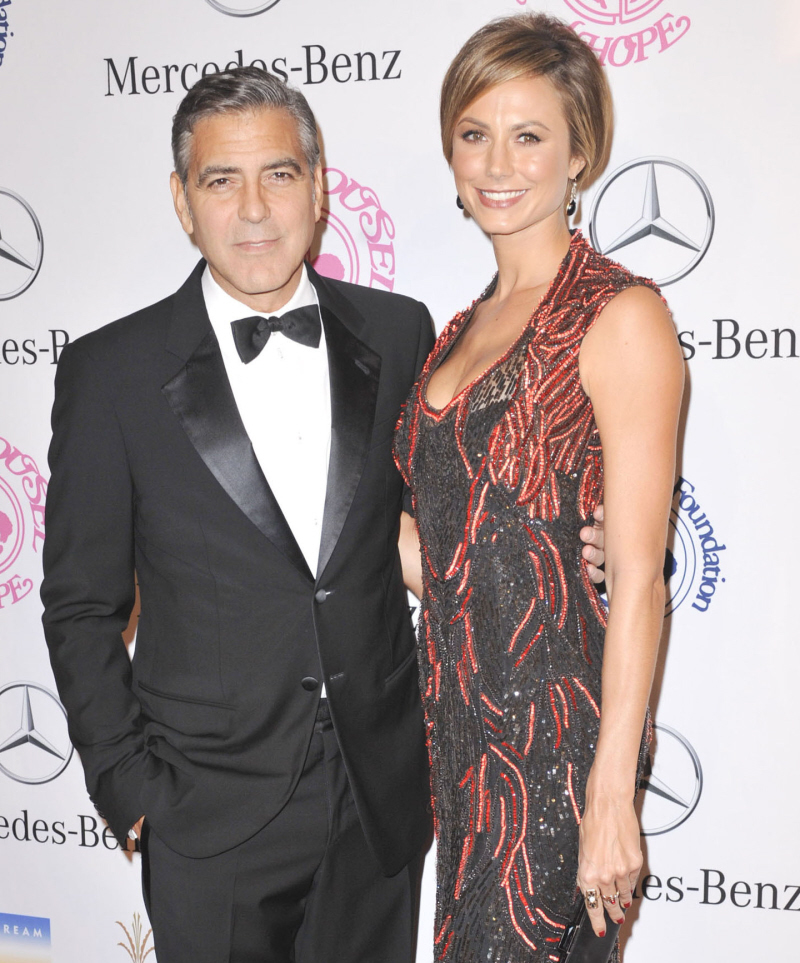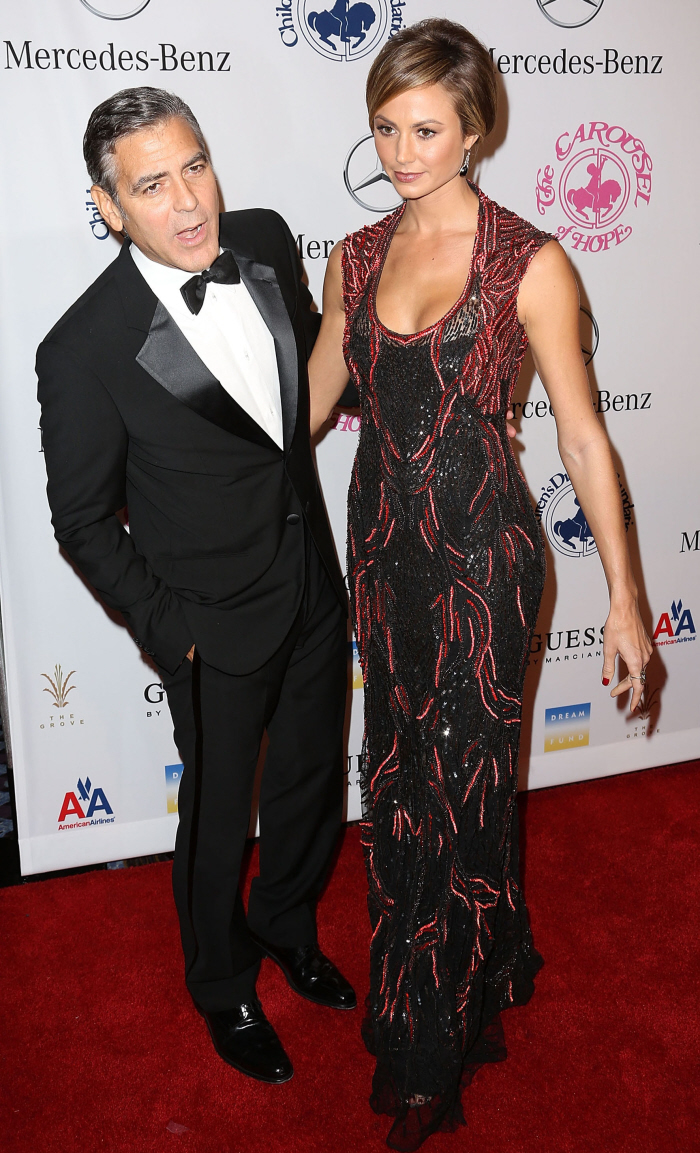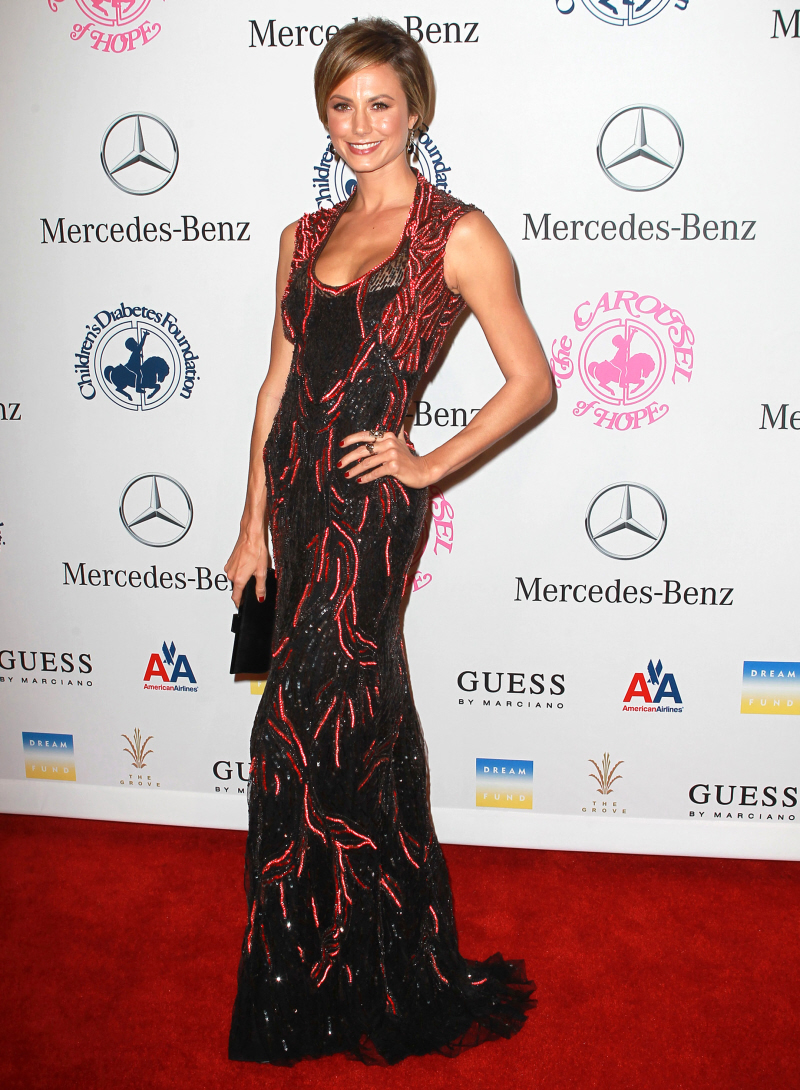 Photos courtesy of FayesVision/WENN.com.