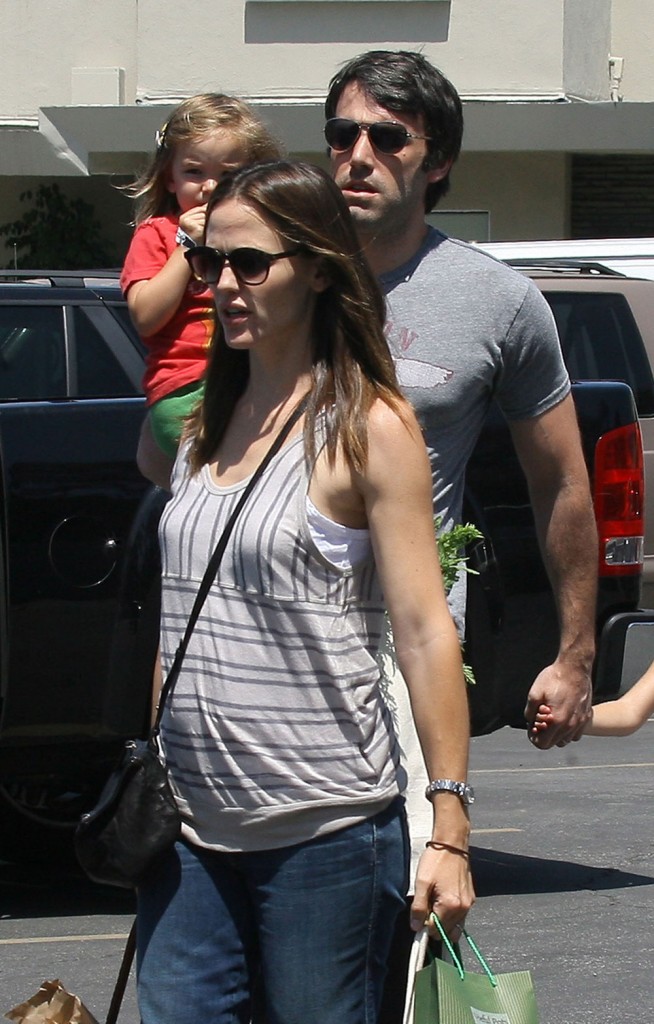 I'll be damned. Jennifer Garner really is pregnant! When Kaiser called it over the weekend, I thought it was yet another false pregnancy report due to the unflattering outfits Garner usually wears. I've assumed she was pregnant in the past when that wasn't the case. Garner and Affleck just announced that they're expecting their third child, though. Maybe they're trying for a boy this time.
Jennifer Garner and Ben Affleck are getting ready for another baby!

The couple, who are parents to two daughters – Violet, 5½, and Seraphina, 2½ – are "thrilled" to be expecting their third child, they confirm to the Associated Press.

Garner and Affleck, both 39, have each spoken of being hands-on parents. After Seraphina's arrival, Garner said juggling acting and motherhood gave her a "split personality."

"[I] feel like half my brain is somewhere else all the time, but when the camera's rolling, I pull it together and focus for two minutes," she said at the time, "and then I kind of turn back to a ditz again.
[From People]
Well congratulations to them. I guess now that we know Garner was pregnant when she said "there's no deeper want for a woman" than to be a mother it's not as outrageous of a statement. It's still a little out there, but taken in context it makes sense.
We've heard plenty of rumors and blind items that there were problems in their marriage, and that Garner is all about family while Affleck is ready to bolt. It would make sense given what they've both said to the press and given Affleck's past. This is not a guy who gushes about his wife like his best friend, Matt Damon. He probably dotes on his kids though.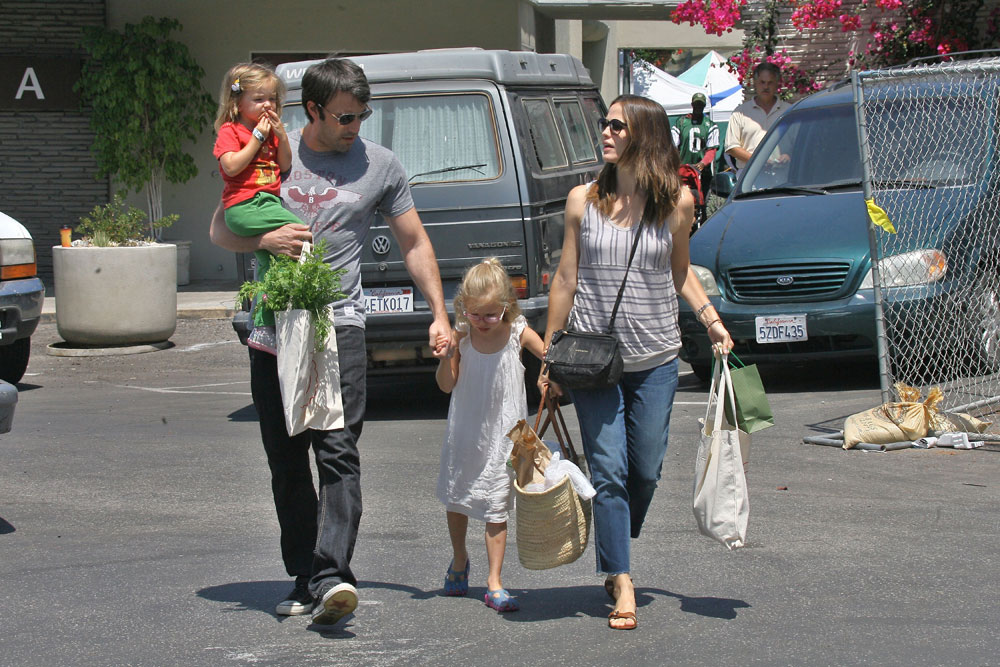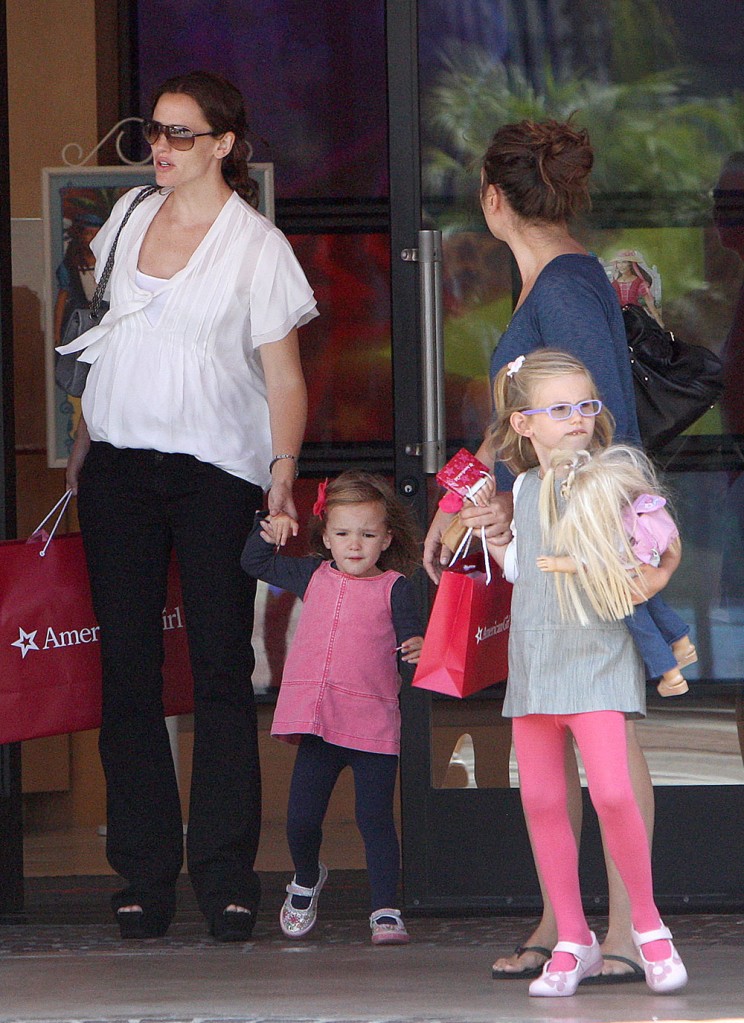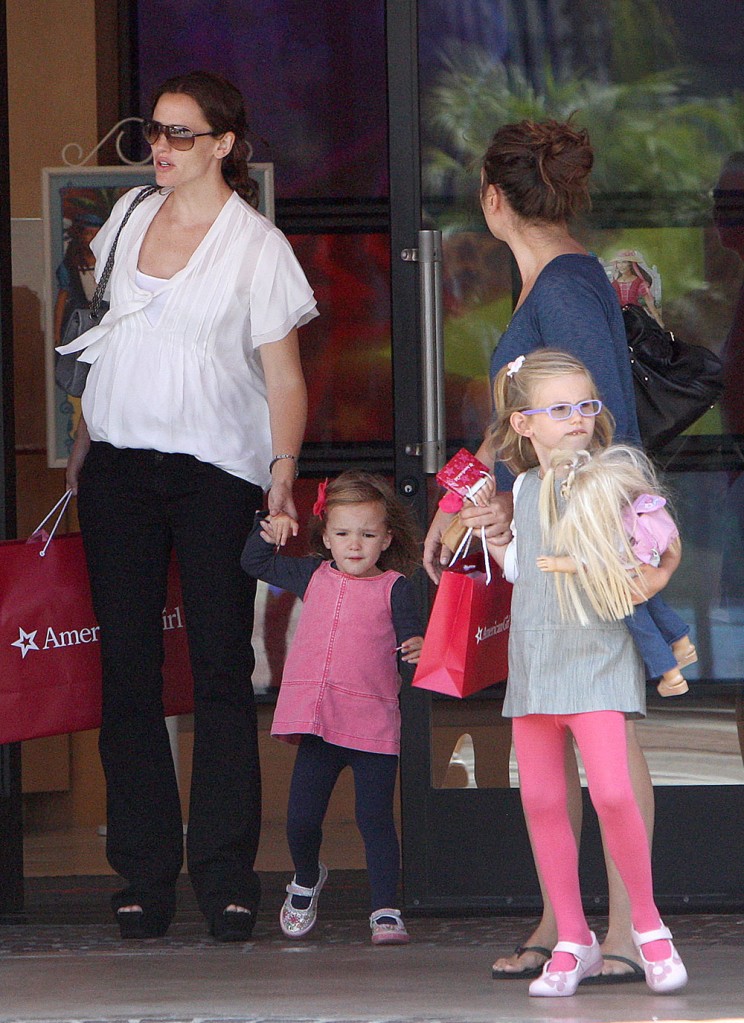 White blouse photos are from 8/19/11. Family outing photos are from 7/17/11. Credit: Fame and WENN.com