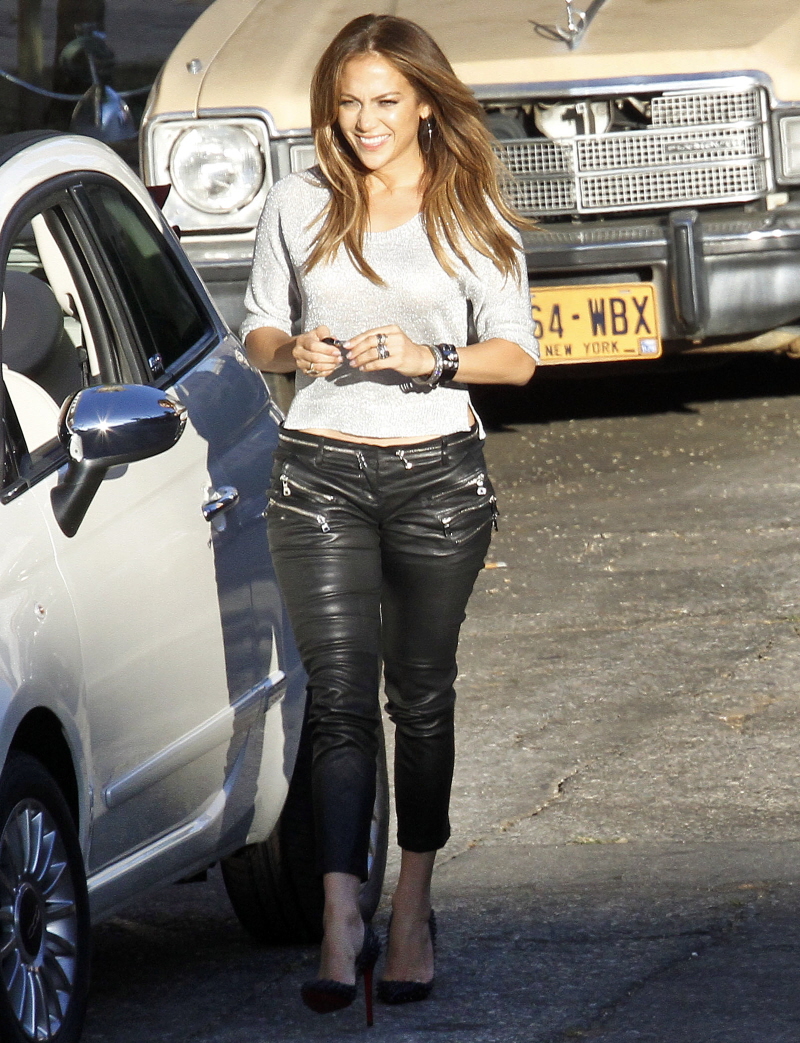 Yesterday, we had some photos of Jennifer Lopez shooting her new music video for "Papi" in LA. Jennifer wore what I thought was an unfortunate and dated outfit of wide-leg pleated shorts and a belly-baring blouse. I claimed that the shorts were culottes, and a lot of you yelled at me and said that I was a horrible, stupid person for identifying them as culottes. Guess what? They are still culottes, according to me and Google. Anyway, these are even more photos of Jennifer's video shoot. This time, Jennifer chose to wear leather pants from Balmain. I eagerly await all of the know-it-alls quick comments about how they're not really pants and how dumb I am for saying that they're pants. I'm not even going to call them Capris – to me, they're just skinny, leather pants that don't fit properly. I could do without all of the silver bling around the crotch too. Why must Jennifer consistently wear such yeast infection-y ensembles?
In between setups, Jennifer played with her three-and-a-half-year-old daughter Emme. I don't see Max around! Maybe he doesn't like leather. Or video shoots. Even though I think both twins take after their father in looks, I have high hopes for Emme. Look at her face and how perfectly she can mimic Jennifer's diva expressions! So cute. Be nice, y'all.
By the way, people are already making a big deal about the Scientology comparison between J.Lo/Marc's split and Will & Jada's alleged split. Both couple publicly flirted with and out-right supported the Church of Scientology in years passed, and it would be interesting if Xenu was one of the reasons Will and Jada bit the dust (allegedly).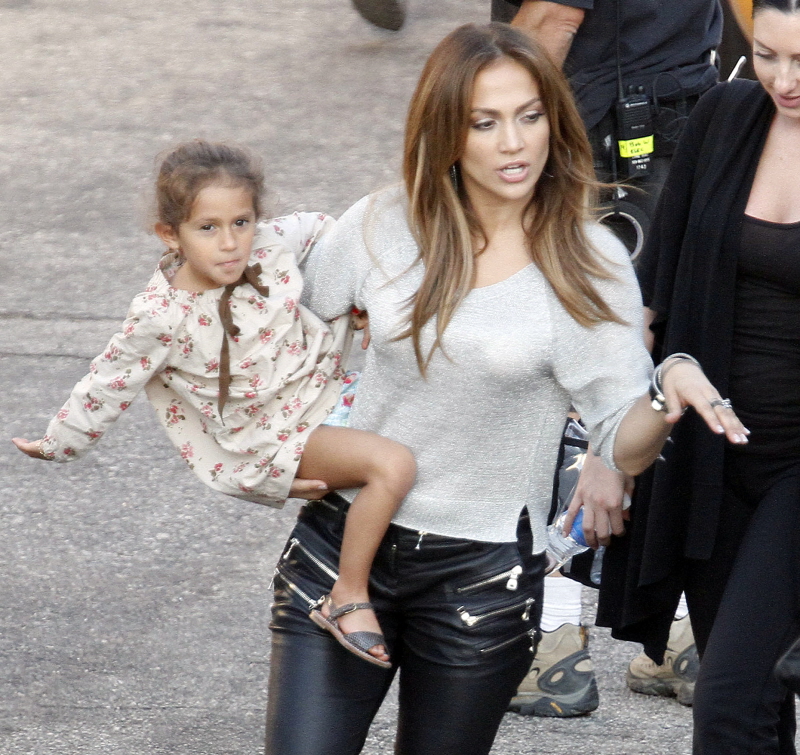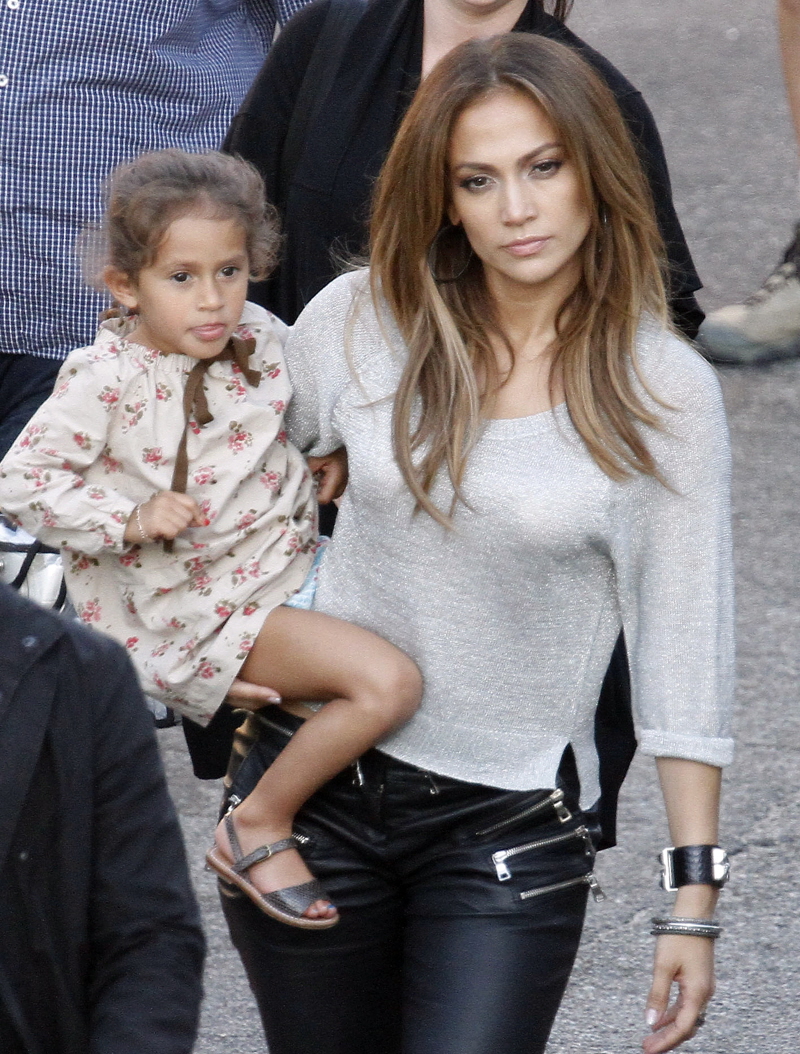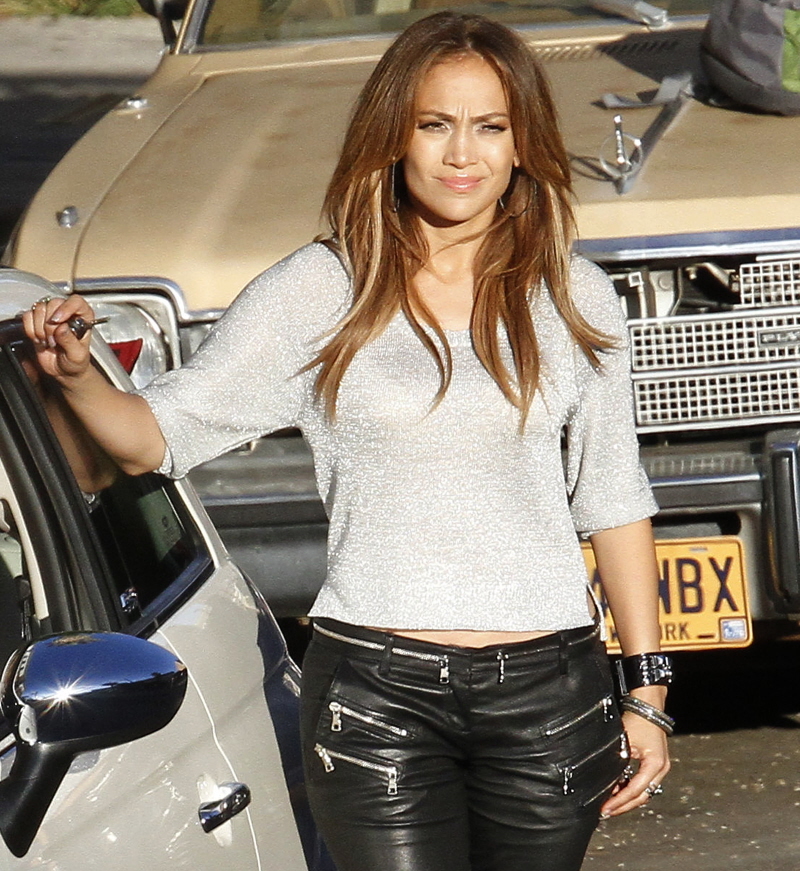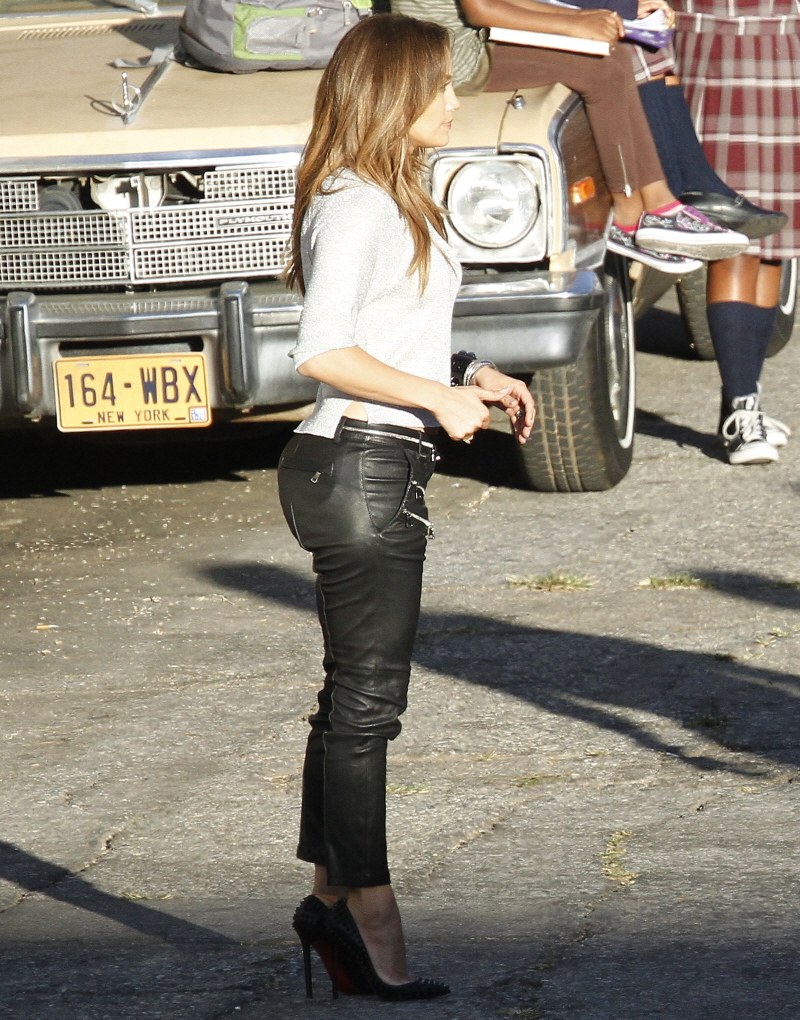 Photos courtesy of Fame.