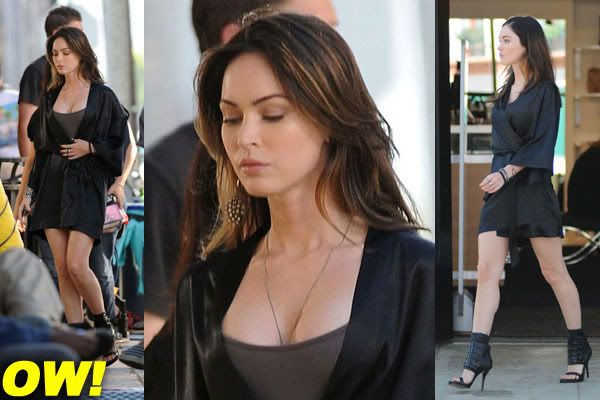 Photo Credit: Bauer-Griffin
Megan Fox was lookin' delicious on the set of Judd Apatow's next flick "This Is Forty," which was filming in Pacific Palisades yesterday afternoon. Her A-List co-stars include Jason Segel, John Lithgow, Paul Rudd & of course, Judd Apatow's wifie Leslie Mann. Does his wife sneak into all his projects or what? Anyway, the film is tentatively set for release June 1, 2012.
As a side note, a photo of Megan sandwiched between Jason Segel & some other dude in a pool recently leaked from the same movie set.
Photo Credit: Bauer-Griffin

Photo Credit: Pacific Coast News
MoeJackson.com – A Delicious Guide To The Celebrity High Life