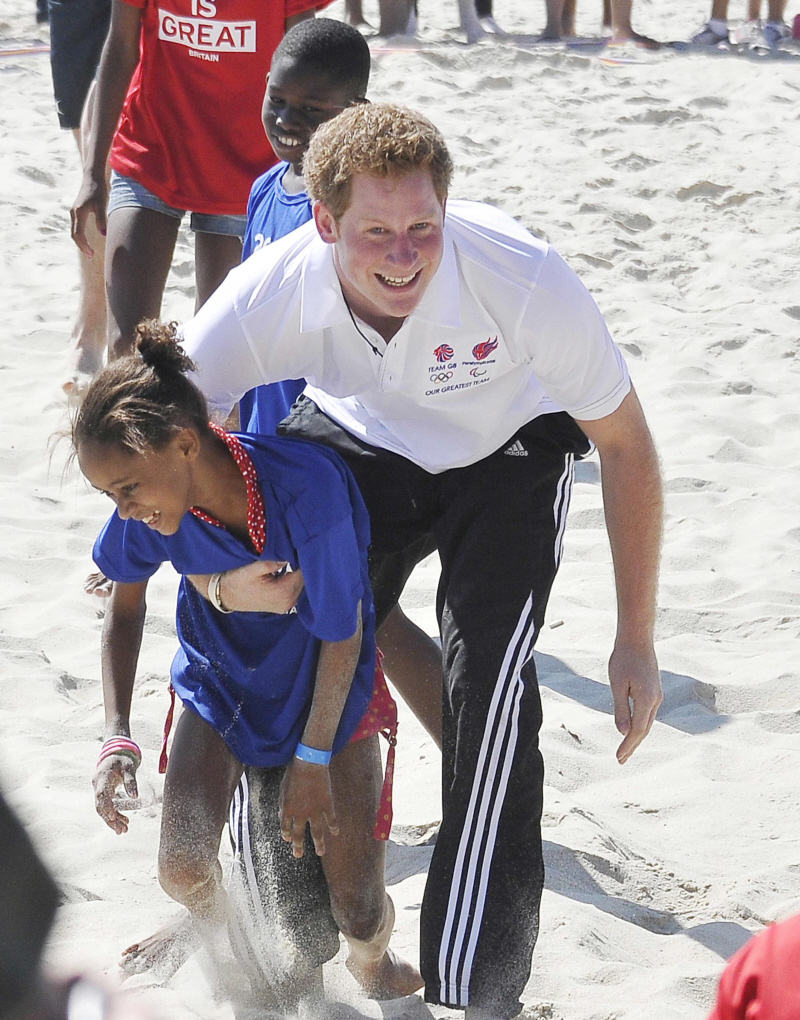 There are few things I enjoy more than seeing Prince Harry interact with children. He's a natural, just like his mother. I wish more of you enjoyed Harry stories, because then I would have an excuse to write about him more often, and I would get more use of these photos of Harry in Brazil, on the last leg of his grandmother's Jubilee Tour activities. I have to say – whoever did the organization and planning of Harry's tour of the Caribbean and Brazil deserves a medal, because they made sure to include so much stuff that Harry loves to do, from dancing, to hugging ladies, to "trying" the local rum, to meeting and playing with lots of local children.
These photos are from Harry's stop in Rio De Janeiro. Harry did a photo op at a "Premiership Rugby training session on Flamengo beach." Only it wasn't just a quick pop-by with some kids. Harry stuck around and played rugby and volleyball with the kids, and he looked like he was having the time of his life. Photos like these just remind me – Harry is an enormous kid. He has retained his child-like glee and silliness. He's happiest when he gets to play. It's adorable.
Harry also ran a mile with some of the kids and adults. For part of the run, he wore a mask of his brother's face. I don't know why. A few days ago, The Mail reported that William was acting as Harry's "secret advisor" during this Diamond Jubilee tour – but it struck me that William and Kate's publicity team was merely boot-strapping onto Harry's success. And trust me, Harry's trip has been a WILD success. Jamaica loves him. Brazilians were thoroughly "charmed." Belize loved him, and the Bahamas agreed with him. Just let Harry have his moment! The Party Prince did a really good job, and he should be applauded.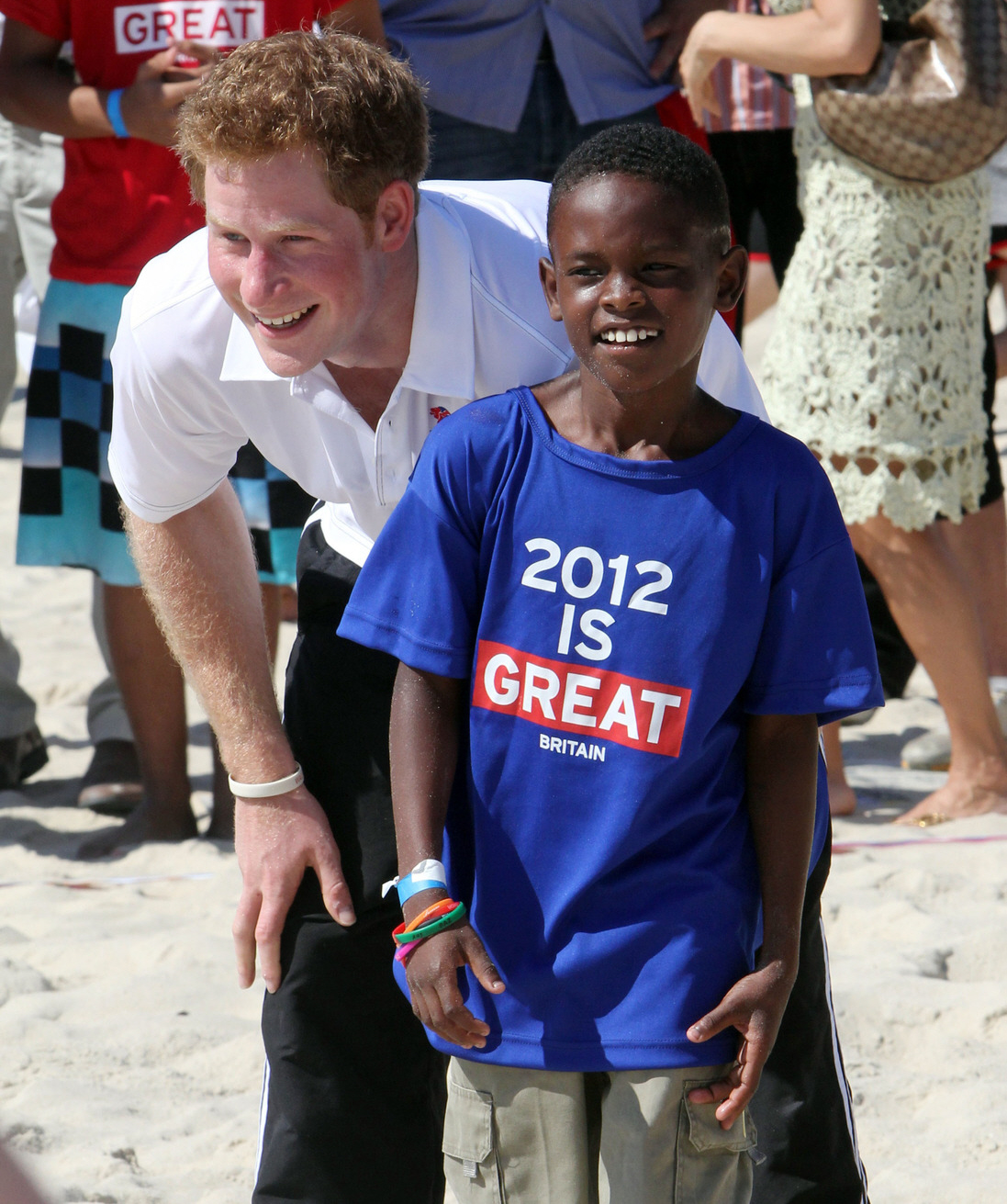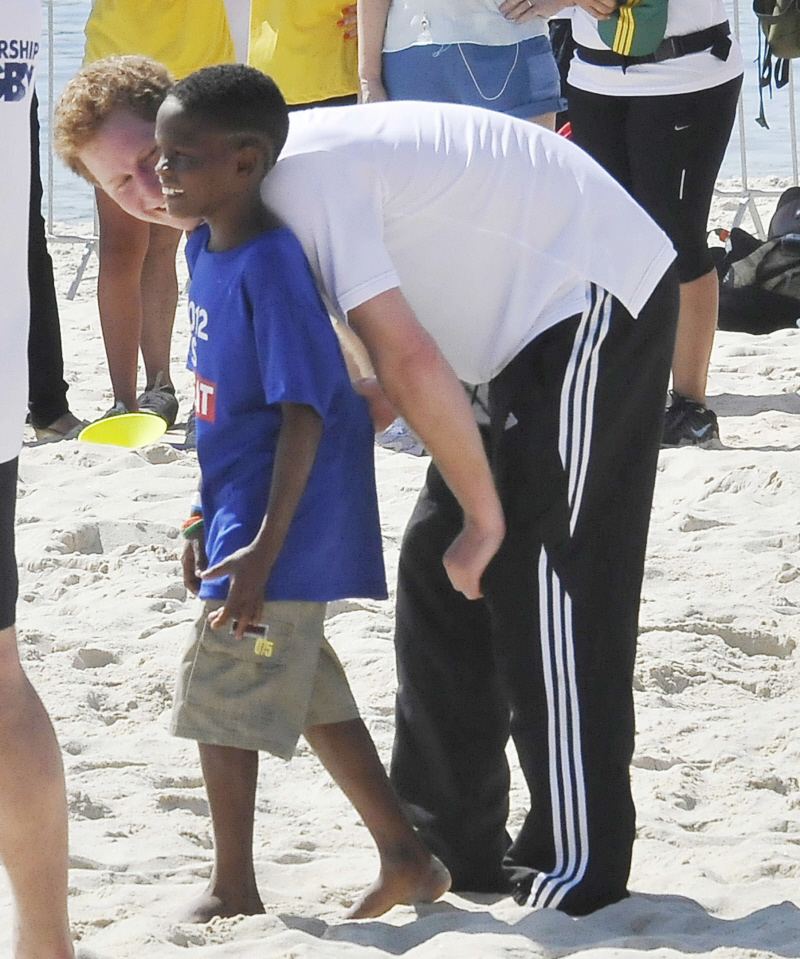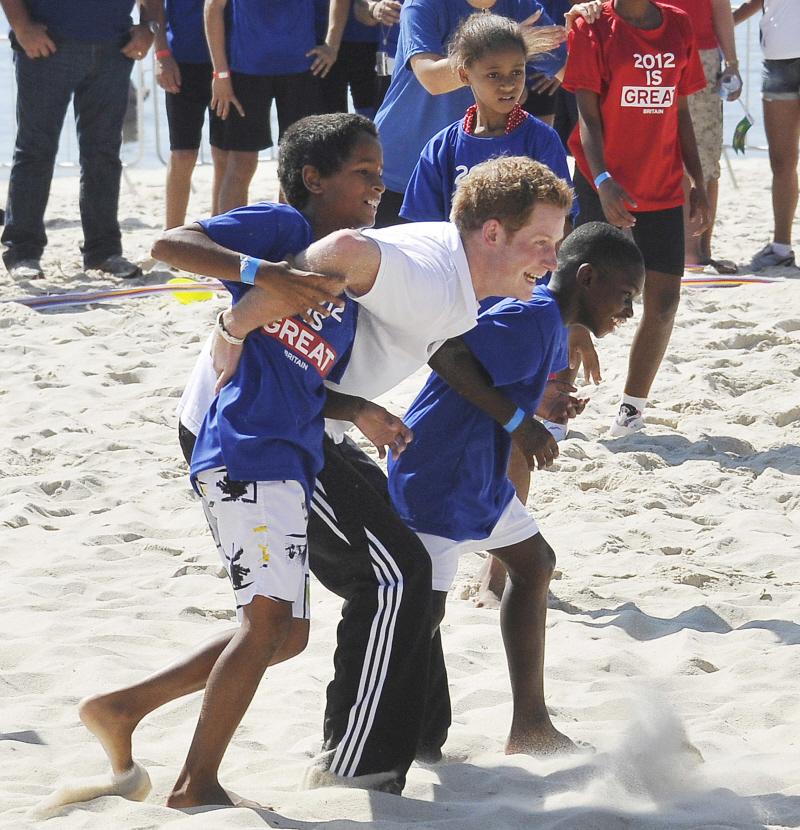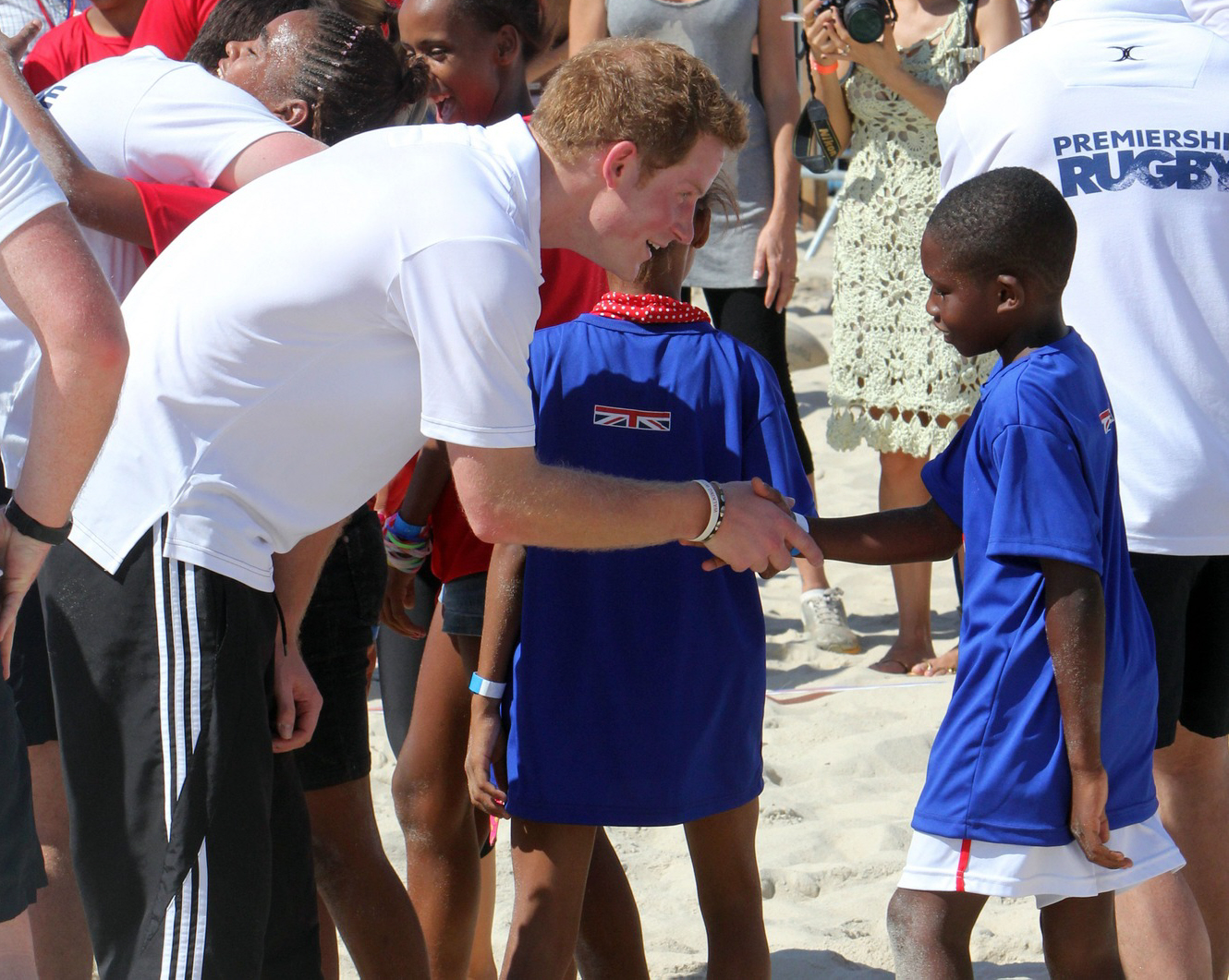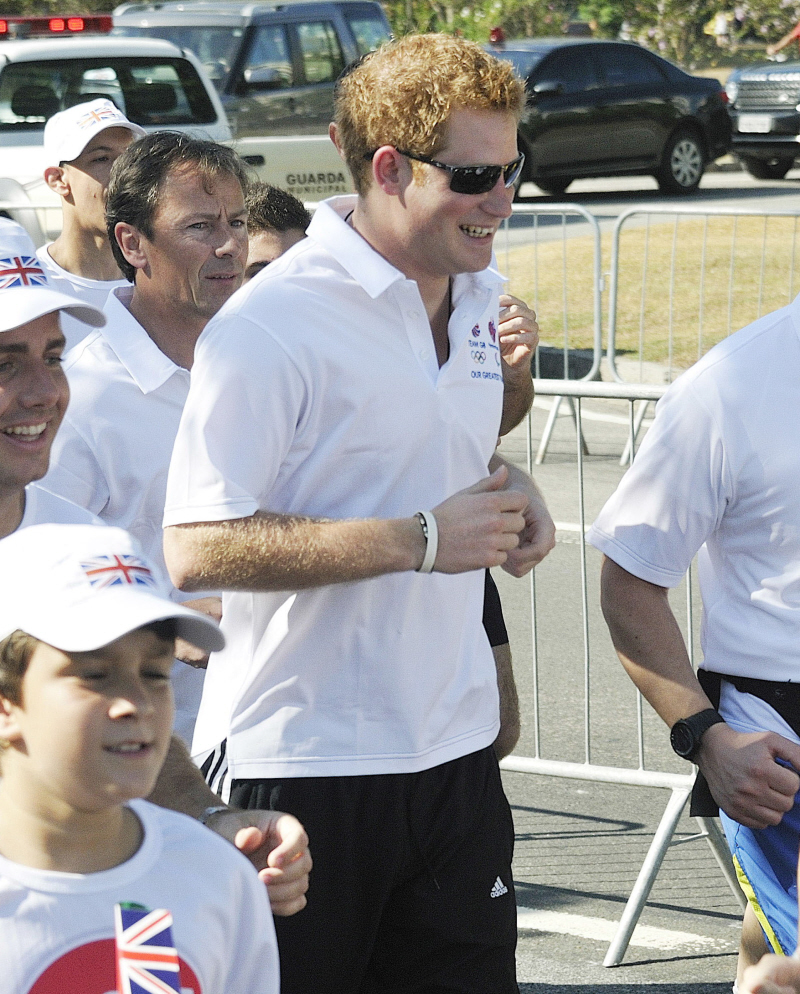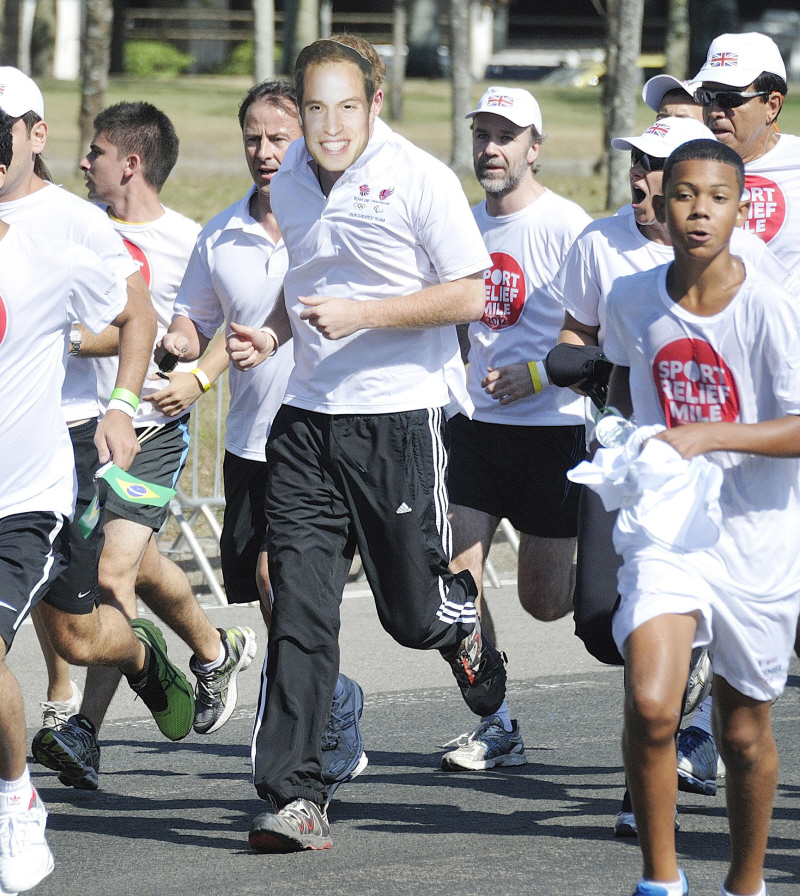 Photos courtesy of Fame/Flynet and Pacific Coast News.