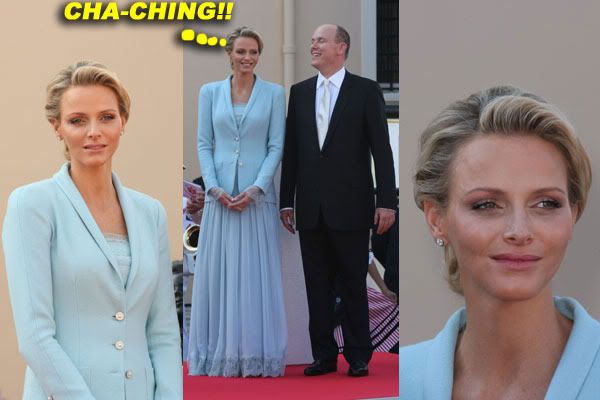 Photo Credit: WENN
An extremely rich bald, white guy marries a beautiful blonde. What a shocker, right?
For those of you who didn't hear, Prince Albert of Monaco, 55, finally tied the knot yesterday afternoon in a civil ceremony with 33-year old South African-flavored fiancee Charlene Wittstock. She's a former national champion swimmer. Their wedding is the first for a reigning prince in Monaco since Albert's late parents, Grace Kelly and Prince Rainier, married in 1956.
After fucking around for most of his 55 years, the Prince finally decided to settle down and we're sure he's gonna regret the decision a few weeks from now! He reportedly has a couple love-children floating around the globe, but if you're sexing-up multiple hotties per day for 30-40 years, you're bound to get at least a couple of them knocked up. How the rich & famous work, we're pretty sure he tossed a few million to cover up his mistakes.
Regardless of how their marriage goes, it's fairly certain that Charlene will spend the remaining years of her life lounging on luxury yachts moored off the coast of one of the most beautiful places on the planet, cruising around in cars worth no less than $500K, wearing only the finest clothes & relishing in every other luxury available to the obscenely rich & famous. Just writing that last sentence makes me somewhat depressed.
The wedding, which kicked off on Thursday with a performance by the Eagles and a televised civil ceremony held yesterday at the royal palace, will hold a Catholic Church service today followed by a star-studded celebration (some of the guests included James Bond star Sir Roger Moore, and designer Karl Lagerfeld). When you already rule over such a beautiful place like Monaco, anything short of going to the moon for your honeymoon will probably be a disappointment.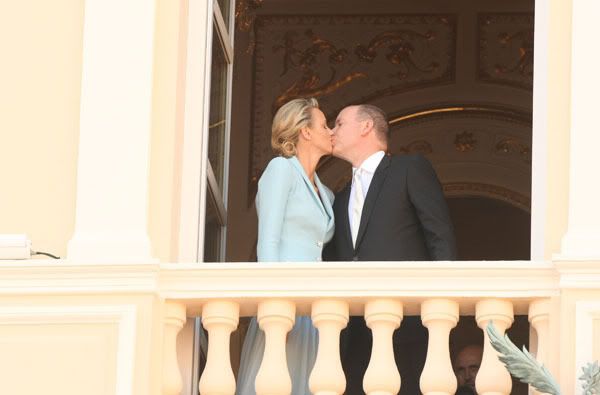 Photo Credit: WENN

Photo Credit: WENN
read more